About Us
Integrated Health Services is an award winning, SWaM and CARF certified mental and behavioral health agency serving the residents of Southeastern Virginia, Richmond, and surrounding areas.
Integrated Health Services employs a diverse and highly credentialed team of individuals to include Licensed Professional Counselors, Licensed Clinical Social Workers, Trauma Certified Therapists, Certified Substance Abuse Counselors, Certified Sex-Offender Treatment Providers, Board Certified Art Therapists, and many others who have served in both the public and private sectors. These talented individuals ensure the provision of compassionate and specialized care as well as oversee daily operations and service delivery to our clients. We offer a range of services to children, adolescents, and families (whether traditional, blended, single-parent, or foster). Treatment options include outpatient therapy, specialized intensive in-home treatment, substance abuse counseling, trauma focused therapy, sex offender treatment, behavioral interventions for those diagnosed with autism spectrum disorder, and an array of other services. For more information please go to our
services page
.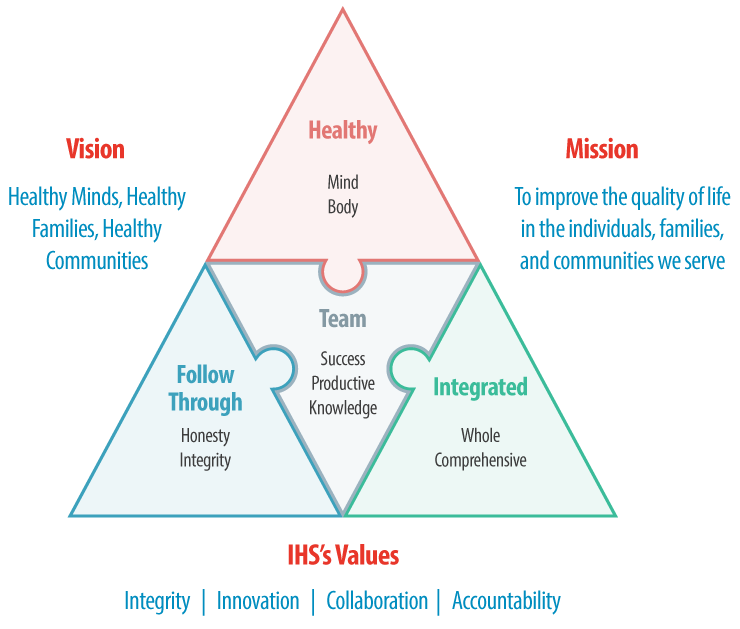 IHS Leadership Team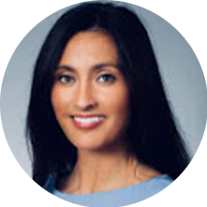 Jennifer Baloy, Executive Director
Jennifer grew up in a small village in the Adirondack Mountains. While the Adirondacks does not particularly serve as a suitable habitat for dolphins, Jennifer decided that she wanted to train dolphins for a living and went off to university to do just that. By happenstance Jennifer took the courses "Animal Behavior" and "Applied Behavior Analysis" concurrently and discovered that you could train dolphins to work with autistic children and the outcomes were pretty remarkable. Jennifer ultimately decided to pursue her graduate studies in psychology and has worked with diverse populations utilizing various modalities, but her strength remains her behavioral therapeutic techniques. Jennifer is a cheerleader for all, and is grateful for the opportunity to serve as IHS's executive director where she is able to lead an exceptional team and cheer for the clients' resilience and recovery.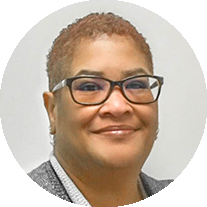 Maiszie Mills, Clinical Director
Maiszie is a Licensed Professional Counselor (LPC), Certified Substance Abuse Counselor (CSAC) and Certified Sex Offender Treatment Provider (CSOTP) Resident. Prior to her time with IHS, Maiszie spent 30 years working at the Department of Social Services. Upon retiring from the state government, Maiszie was ready for a change and to pursue her counseling passion. Maiszie found a home at IHS. She worked through her LPC residency, supervising a team of QMHPs and joined the Sexualized Behavior Treatment team, Maiszie attained her counseling license and began to lead the clinical team as Clinical Director.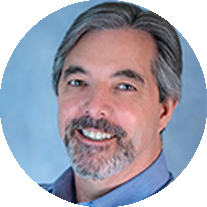 Michael Hall, Controller
Michael joined the IHS leadership team with over 30 years of experience in accounting and finance in an array of sectors including non-profit, retail and consulting. The opportunity to serve children and families in his role gives Michael an enormous amount of purpose. In his free time, Michael enjoys the beach and all the other outdoor activities that Hampton Roads has to offer.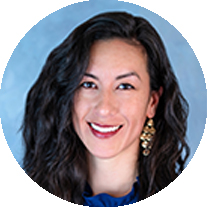 Allison Hallberg, Chief Operations Officer
Allison has spent her career developing businesses in the healthcare, human services and psychological science fields. Based in the Richmond office, Allison has played an integral role in the expansion of programs across regions. She stays active in industry groups including the Virginia Association for Community Based Providers and the Trauma Informed Care Network. Allison enjoys biking, singing and spending time with her family.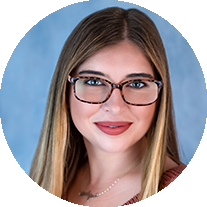 Kayla Loughman, Quality Assurance Director
Kayla has worked within the community based mental health field since 2012. After studying Accounting at Old Dominion University, she decided to pursue a desire to work with children and families. Kayla found her passion, supporting clients and direct care staff through administrative work. At IHS, Kayla is committed to high quality, detail-oriented work specializing in billing, regulatory compliance and managing the medical records system. Originally from Western Massachusetts, Kayla loves living close to the beach and the water. She can often be found enjoying her downtime outdoors.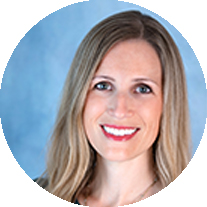 Stephanie Cady, Human Resources Director
Stephanie's background is based in human services, psychology, substance abuse counseling. Through her own experience, Stephanie is passionate about linking mental health professionals with growth and learning opportunities and helping staff meet their development goals. Stephanie is bilingual in Spanish and English and she is currently pursuing her master's in professional counseling through Liberty University. In her free time, she enjoys working on her non-profit's educational program providing resources and training to families, and spending time outdoors with her family.
IHS Clinical Programs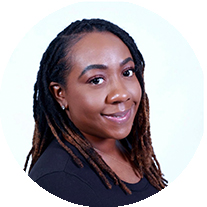 Bianca Cornelius, Outpatient Therapy Director
Bianca is a Licensed Professional Counselor and leads the growing outpatient therapy program. Bianca has worked with youth since 2013 in community based counseling and school settings. She earned her Master's degree in Mental Health Counseling and Education Specialist degree in Counseling from Norfolk State University and Old Dominion University, respectively. Bianca joined the IHS team in 2017 and attained her license while working within the Community Based Program. She is excited to continue serving the Hampton Roads community through the outpatient program.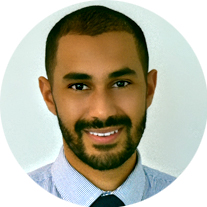 Jamal Brown, Sexualized Behavior Treatment Director
Jamal is a Certified Sex Offender Treatment Provider (CSOTP) and Licensed Professional Counselor (LPC). He has been in the Hampton Roads area for over 13 years working with the department of juvenile justice, local and state agencies, and educational institutions on proper maintenance, education and risk management within the juvenile population, specifically those with sexually reactive behavior. He has also helped adolescents in both community and residential settings providing therapy and reentry solutions.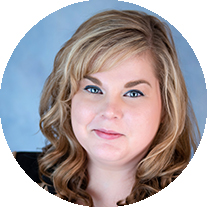 Anna Smith, Sexualized Behavior Treatment Program Specialist
Anna is a Resident in Counseling and Certified Sex Offender Treatment Provider (CSOTP) Resident, who been working with the juvenile poplulation since graduating with her M.S. in Clinical Counseling from Bellevue University. Anna has volunteered with local non-profit organizations, participated in several community mental health awareness events, and has a passion for advocating for all her clients and their families. Currently, she is working with individuals with sexualized behaviors and their families, while implementing evidence based interventions with an empathetic approach.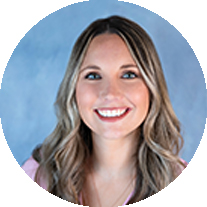 Alyssa Hartman, Community Based Program Director
Alyssa is a Licensed Professional Counselor (LPC), who has been working with children, adolescents, adults and families since graduating from Texas Tech University with her M.Ed. in Clinical Mental Health Counseling. She is an advocate for those who can't. Alyssa has a passion for helping others to thrive within their lives and to see the best in themselves. During her time at IHS, Alyssa has helped children and families work through conflict, improve their relationships and develop a voice and lifelong skills to overcome challenges. Currently, she provides support to our clinicians who are directly serving the individuals and families in our Community Based Programs.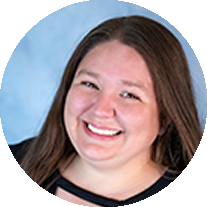 Brittany Botelho, Community Based Program Specialist
Brittany is a Supervisee in Social Work and has been on the IHS team since graduating from George Mason University in 2012. During this time, Brittany has developed as a clinician providing Intensive In-Home Services and Outpatient Therapy to children and their families, supervising staff in the Community Based Programs, as well as completing assessments. In her current role Brittany is able to fulfill a desire to help families thrive by working closely with QMHP's to ensure their clients are able to continue to receive services they are in need of.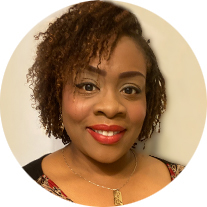 Tammy Becoat-Eclou, LCSW
Tammy K. Becoat-Eclou is a Licensed Clinical Social Worker who has 15 years of experience working in Human Services in various capacities, including foster care, mental health, and administration. While working in Child Welfare, Tammy fulfilled a myriad of roles to serve the community, including a Family Services Specialist in Foster Care and Adoptions; the Independent Living, Education and Training Voucher (ETV) Program Coordinator; and the Children's Services Act (CSA) Coordinator. Tammy has supervised the Intensive In-Home and Mental Health Skillbuilding service areas for over three years in both the Hampton and Richmond offices.