About Us
Integrated Health Services is an award winning, SWaM and CARF certified mental and behavioral health agency serving the residents of Southeastern Virginia, Richmond, and surrounding areas.
Integrated Health Services employs a diverse and highly credentialed team of individuals to include Licensed Professional Counselors, Licensed Clinical Social Workers, Trauma Certified Therapists, Certified Substance Abuse Counselors, Certified Sex-Offender Treatment Providers, Board Certified Art Therapists, and many others who have served in both the public and private sectors. These talented individuals ensure the provision of compassionate and specialized care as well as oversee daily operations and service delivery to our clients. We offer a range of services to children, adolescents, and families (whether traditional, blended, single-parent, or foster). Treatment options include outpatient therapy, specialized intensive in-home treatment, substance abuse counseling, trauma focused therapy, sex offender treatment, behavioral interventions for those diagnosed with autism spectrum disorder, and an array of other services. For more information please go to our
services page
.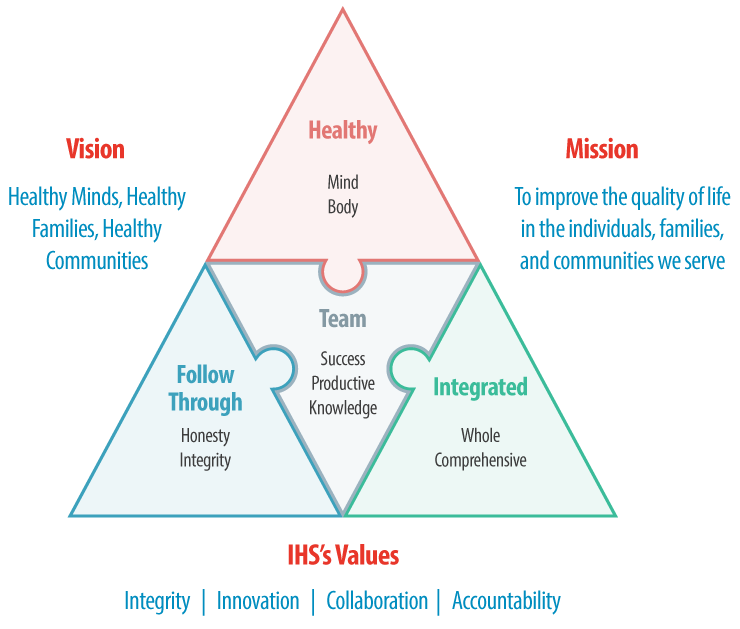 Meet Some of Our Team Members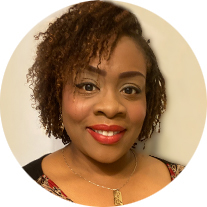 Tammy Becoat-Eclou, LCSW
Tammy K. Becoat-Eclou is a Licensed Clinical Social Worker who has 15 years of experience working in Human Services in various capacities, including foster care, mental health, and administration. While working in Child Welfare, Tammy fulfilled a myriad of roles to serve the community, including a Family Services Specialist in Foster Care and Adoptions; the Independent Living, Education and Training Voucher (ETV) Program Coordinator; and the Children's Services Act (CSA) Coordinator. These roles gave Tammy experience with interpreting guidance and local policy to inform practice; writing policies and procedures; contracting with private providers; and conducting State-required program audits and self-assessments. Tammy has also managed the CSA, Independent Living, and ETV budgets, which included State oversight and reporting. She is experienced with effectively collaborating with other child-serving agencies and community partners to meet clients' needs. Tammy has supervised the Intensive In-Home and Mental Health Skillbuilding service areas for over three years in both the Hampton and Richmond offices.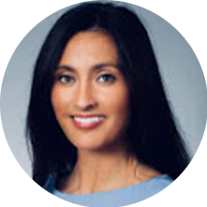 Jennifer Baloy, Executive Director
Jennifer grew up in a small village in the Adirondack Mountains. While the Adirondacks does not particularly serve as a suitable habitat for dolphins, Jennifer decided that she wanted to train dolphins for a living and went off to university to do just that. By happenstance Jennifer took the courses "Animal Behavior" and "Applied Behavior Analysis" concurrently and discovered that you could train dolphins to work with autistic children and the outcomes were pretty remarkable. Jennifer ultimately decided to pursue her graduate studies in psychology and has worked with diverse populations utilizing various modalities, but her strength remains her behavioral therapeutic techniques. Jennifer is a cheerleader for all, and is grateful for the opportunity to serve as IHS's executive director where she is able to lead an exceptional team and cheer for the clients resilience and recovery.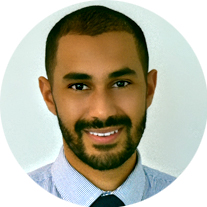 Jamal Brown, SHARE Program Director
Jamal Brown has been working in the mental health field with juveniles since graduating from Old Dominion University with his Masters of Education in Mental Health Counseling. He is a Certified Sex Offender Treatment Provider and Assistant Director of the Sexual Health Awareness and Relapse Education (S.H.A.R.E) program offered here at Integrated Health Services (IHS). Since becoming the youngest Assistant Director in IHS history, he has provided therapy for juveniles with sexual behavior problems. He has been in the Hampton Roads area for over 10 years, working with the department of juvenile justice, local and state agencies, and educational institutions on proper maintenance, education and risk management within the juvenile population, specifically those with sexually reactive behavior. He has also helped adolescents in both community and residential settings providing therapy and reentry solutions. Currently, he provides community reintegration, group, individual, and family therapeutic interventions for adolescents in a community setting, utilizing evidence- based practices to reduce recidivism.